This is an archived article and the information in the article may be outdated. Please look at the time stamp on the story to see when it was last updated.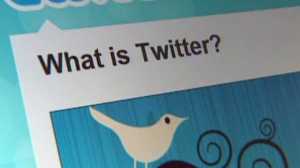 CHICAGO-
What's harder to resist than cigarettes, alcohol, and sleep?  For many, the answer is social media like Facebook and Twitter.
That's what a study conducted by the University of Chicago's Booth School of Business has found.  Researchers gathered 205 participants from Germany and monitored their ability to resist daily temptations, including the urge to check social media.
For one week, subjects that ranged in age from 18 to 85 were asked to let researchers know their how strongly they wanted to give into various temptations.
The results suggest that the urge to check social media pages is one of the strongest temptations out there.  The temptation to log on to Facebook, Twitter and other social media is more difficult to resist than temptations to smoke, drink and even sleep.