This is an archived article and the information in the article may be outdated. Please look at the time stamp on the story to see when it was last updated.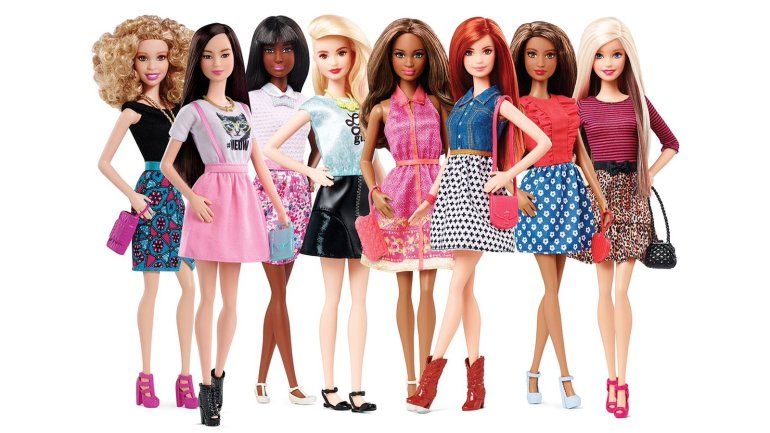 (CNN) — Girls and women don't come in one shape, and now, finally, Barbie won't either.
Now, in addition to the original Barbie — impossibly slender and often parodied — the doll will come in tall, petite and curvy varieties.
Mattel announced the new line Thursday on its website and in a Time magazine article.
"We have to let girls know it doesn't matter what shape you come in, that anything is possible," Tania Missad, director of consumer insights for the doll line, said in a video on the Barbie brand website.
According to Mattel, Barbie will now come in four body types and seven skin tones, with 22 eye colors and 24 hairstyles.
The move comes a year after Mattel introduced Barbies with moveable ankles that would allow the dolls to wear flat shoes for the first time.
In June, Mattel broadened the number of skin tones, eye colors and hair styles available for the dolls, which first appeared on store shelves in 1959.
Despite such changes, Mattel has continued to face criticism over the doll's unrealistic proportions and concerns that Barbie reinforced a single, virtually impossible standard of beauty for girls to try to meet.
Thursday's broadening of the line to include a more representative set of body types met with approval on social media.
"Thank you @Barbie," one Twitter user posted Thursday. "I'm officially excited & proud to buy my daughter a barbie one day!"
"Thank you @Barbie for bravely acknowledging that women can be 'Curvy,' 'Tall' or 'Petite' & not just 'Original' !!!" another Twitter user wrote.
For now, the dolls are available only through Mattel's online store.
Mattel undoubtedly hopes the dolls will help reverse a long slide in sales that has seen Barbie unseated as the queen of Christmas and supplanted by Lego as the most popular toy brand.
Mattel has been struggling with declining sales and stock values for a while.
In October, the company reported that worldwide Barbie sales fell 4% in the third quarter of 2015. And company's stock price was down nearly 43% from its 2013 peak.