This is an archived article and the information in the article may be outdated. Please look at the time stamp on the story to see when it was last updated.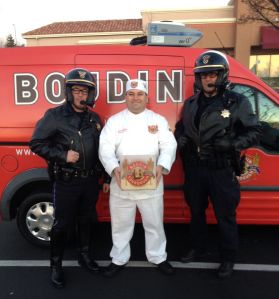 VACAVILLE-
The Mother Dough has landed in Vacaville, complete with CHP escort.
First cultured in 1849, the Mother Dough is the sourdough starter created by Isidore Boudin. According to Boudin Bakery, each loaf they make uses a portion of the Mother Dough.
Part of the Mother Dough was delivered Wednesday morning to the new Boudin SF store at the Nut Tree. The dough traveled from the main bakery in San Francisco to Vacaville with a CHP escort.
This portion of the sourdough starter will be used in loaves baked at the new Boudin location.