This is an archived article and the information in the article may be outdated. Please look at the time stamp on the story to see when it was last updated.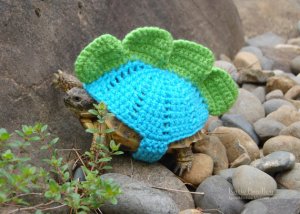 VANCOUVER, Washingont (Q13FOX)–
It started with a photo of a tortoise with a doily on its shell, lead to a family joke and now Katie Bradley has sold more than 1,400 crocheted cozies for tortoises, turtles and even snails.
"We had a good laugh, and I posted a picture on one of the tortoise forums, and then requests started coming in for me to make cozies for other people's tortoises," said Bradley.
She's been crocheting the cozies from her Vancouver, Washington area home since 2012 and says the demand has only increased as more people see her online Etsy store.
"At this point I am so busy making them that the wait is over a month, but my clients don't seem to mind, since they know they are getting a unique, well-made handmade item," said Bradley.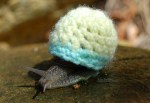 While some worry that Bradley's cozies may hurt the critters, she says she reminds everyone who buys one that they aren't mean to be worn constantly.
Bradley also offers cozies for – what else – snails.