This is an archived article and the information in the article may be outdated. Please look at the time stamp on the story to see when it was last updated.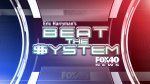 SACRAMENTO-
Local workers laid off from certain companies could get part of a $6 million grant to help in retraining.
Thousands have been recently let go from the businesses, listed below, and many more have been out of a job for years.
The grant is available to help those people revamp their skills.
Sacramento is among 13 counties in California to get the funding, and 832 people will be selected.
Below is a list of companies that apply:
Bank of America
California Department of Corrections
Campbell Soup Co.
City of Sacramento
Comcast Cable
First Data Government Solutions L.P.
Foster Farms Dairy
Hostess Brands Inc.
Microsemi Corp.
PennySaver
Raley's Inc.
Sacramento City Unified School District
San Juan Unified School District
Verizon Communications Inc.
Volcano Corp.
Xyratex Ltd.
For more information, call (916) 263-4066 or visit SacramentoWorks.org.
*Update: Employees being let go from the Sacramento Coca-Cola bottling plant are also eligible for this grant.