This is an archived article and the information in the article may be outdated. Please look at the time stamp on the story to see when it was last updated.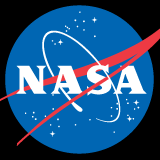 OUTER SPACE—
NASA wants you to help them categorize hundreds of thousands of night photos on Earth.
All you have to do is go to their online collection and help identify which cities and towns different clusters of light are coming from.
Volunteers have already classified nearly 20,000 photos, but they need to be confirmed by other people.
The main goal is to create an open atlas of nighttime photos on earth.
The pictures will be available to the media and any members of the public.
In the end, NASA says it could help save energy, contribute to better human health and safety, and improve understanding of atmospheric chemistry.
The Complutense University of Madrid is leading the project.
You can get started by clicking here.
Elise DeCola contributed to this report.