This is an archived article and the information in the article may be outdated. Please look at the time stamp on the story to see when it was last updated.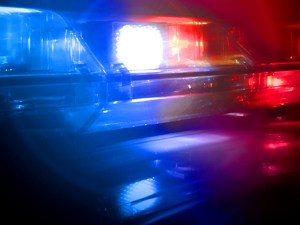 RENO, Nevada –
A 14-year-old Sacramento girl was recovered in a two-day sex traffic/exploitation operation in Reno, Nev. on Friday.
Detectives from the Regional Street Enforcement Team (SET), Federal Bureau of Investigation (FBI) and Reno Innocence Lost Task Force, as well as officials from the Nevada Attorney General's office and the Nevada Gaming Control Board, took part in an operation from Friday-Saturday dedicated to recover child victims of sex crimes and identify those responsible.
The operation focused on the 24th Street corridor in downtown Reno.
Around 11:30 p.m. on Friday, officers recovered the fourteen-year-old victim after receiving information from an operation focusing on posting on a website for prostitution.
Two suspects, one who was found with pornographic pictures of the victim, were taken into custody by officials. Shanequa Charles was charged with sex trafficking of a child, conspiracy to commit sex trafficking of a child and use, permit, or produce photography of a child. Jamourian Charles was charged with sex trafficking of a child and conspiracy o commit sex trafficking of a child.
Jamourian Charles has a bail set at $22,500, while Shanequa Charles has a "no bail" hold. Both suspects are from Carmichael.
In addition, twelve other adults were cited or arrested for solicitation for prostitution.
"I am pleased to partner with the Reno Police Department and FBI to execute a formidable strategy to arrest those who force, often times with violence, victim(s) into sex trafficking. We are proud to stand with and support our law enforcement partners to combat this horrendous crime," said Nevada Attorney General Catherine Cortez Masto.
Ruben Dominguez filed this report.