This is an archived article and the information in the article may be outdated. Please look at the time stamp on the story to see when it was last updated.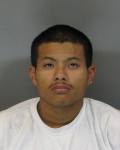 STOCKTON-
Two men are under arrest, after a police department employee reportedly watched them take two catalytic converters from cars in a Stockton parking lot.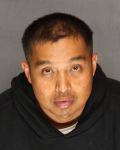 It happened Thursday evening in a lot along Trinity Parkway, south of 8 Mile Road.
Officers caught up to the men, and found the catalytic converters and tools inside the car.
Thaveesak Kham and Vuthiya Tim were arrested for theft.