This is an archived article and the information in the article may be outdated. Please look at the time stamp on the story to see when it was last updated.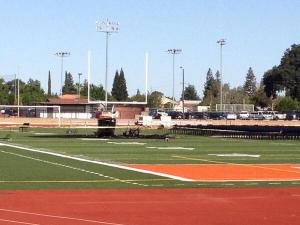 ROSEVILLE-
Two high school seniors who were set to graduate with their class at Roseville High School are now being questioned by police about a fire at the school.
Thursday morning, the graduation stage and part of the stadium's turf caught fire.
The stage was completely destroyed, and repairs are estimated at $100,000.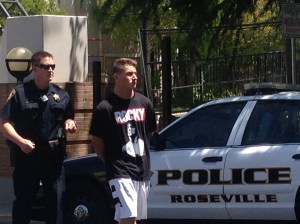 Investigators say they have learned it was a 17-year-old and 18-year-old who are responsible for the fire. The older teen is identified as Roy Jordan Loya. Both boys were arrested on suspicion of arson, felony vandalism and conspiracy.
FOX40 was at the school as officers brought the teens out of class in handcuffs and put them in squad cars
The school says they will still hold their graduation ceremony as planned Friday night.
FOX40 is gathering more information and will have a live report with the latest on FOX40 News at 5 and 6.