This is an archived article and the information in the article may be outdated. Please look at the time stamp on the story to see when it was last updated.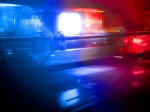 OURAY, Colorado (CNN) —
Authorities do not yet know what caused an accident at a silver mine in southwest Colorado that killed two miners and injured 19.
The accident occurred Sunday morning at the Revenue-Virginius mine near Ouray, about 270 miles from Denver.
The Ouray County sheriff's office ruled out an explosion or a mine collapse. U.S. Secretary of Labor Thomas Perez said it appeared to be an apparent explosives accident.
Miners often useexplosives to blast through rocks.
Among the miners who made it out after the accident, 19 were taken to various hospitals. Rescuers moved in to recover two miners who remained behind.
The coroner's preliminary report said both men died of carbon monoxide poisoning.
The pair was identified as: Nick Cappanno, 34, of Montrose, Colorado; and Rick Williams, 59, of Durango, Colorado.
Revenue-Virginius mine produces silver, lead, zinc, copper and gold, according to the company website.
The-CNN-Wire
™ & © 2013 Cable News Network, Inc., a Time Warner Company. All rights reserved.