This is an archived article and the information in the article may be outdated. Please look at the time stamp on the story to see when it was last updated.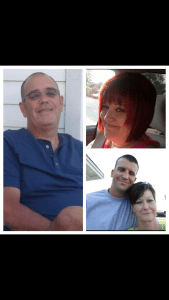 MODESTO-
A man reportedly called 911 to say he had killed his family, then hung up and took his own life.
Modesto Police say they got the call around 9 p.m. Thursday night, and followed up with a visit to the home along Sherilyn Drive.
Blood, bullet holes and shattered glass were left near the front door.
Four people in total were shot.
Two men and one woman were found dead at the home. A fourth victim was initially taken to the hospital in critical condition. She later died from her injuries.
MORE: Mingham's brother recalls chilling phone call
It appears 57-year-old Stephen Mingham shot his wife, Janet, and their two adult children, Chad and Nicole Mingham. He then turned the gun on himself.
Janet Mingham worked at Modesto City Schools. The district released a statement: "We are shocked and devastated by this horrific event. Jan was a long-time Modesto City Schools' employee and was beloved by Roosevelt staff and students. We will all deeply miss her."
At this time, the motive is unknown.