This is an archived article and the information in the article may be outdated. Please look at the time stamp on the story to see when it was last updated.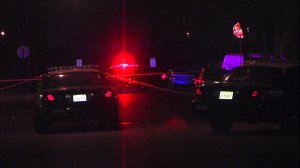 STOCKTON –
A 52-year-old man was the victim of an armed robbery in his home on Friday morning.
The victim was sitting in his home near El Dorado Street and Mosswood Avenue around 11 a.m. when a family member and his friend entered the house. One of the suspects told the victim to turn over his everything in his pockets while another took out a revolver.
The victim kicked the gun out of the suspect's hand, but another suspect grabbed a metal pipe and hit the victim on the head multiple times. The suspect then cut the victim with a knife before the group fled in a black Ford Bronco.
Ruben Dominguez filed this report.