This is an archived article and the information in the article may be outdated. Please look at the time stamp on the story to see when it was last updated.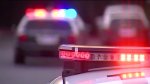 ROSEVILLE-
A follow-up investigation after pulling over a suspicious car in January led to the discovery of a burglary ring, and the arrest of six people.
In mid-January, a Roseville Police officer pulled over a car in the middle of the night, after finding stolen property he arrested two people.
As officers followed up, they uncovered evidence of a commercial burglary ring operating in Roseville. Detectives served warrants at two apartments and a storage unit, recovering stolen property taken during commercial burglaries. They also found stolen IDs and evidence of drug sales.
A total of six people were arrested on various charges: James Eisner, Valiri Ryan, Brook Heston, Robert Vance, and two others. The unnamed suspects were arrested on suspicion of trying to buy drugs from Heston.
The investigation into the burglary and drug ring is ongoing, detectives are working to identify victims.