This is an archived article and the information in the article may be outdated. Please look at the time stamp on the story to see when it was last updated.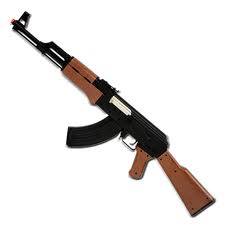 PLACER COUNTY—
The Placer County Sheriff's Department says they have been fielding an increasing number of calls over replica guns.
Over the past few days, sheriff's deputies have been called out twice over reports of young men in fields with guns. Once at the scene, deputies found that the guns were actually replicas, made from Airsoft guns with the orange tip cut off.
With Airsoft guns looking very realistic, sheriffs are concerned that the situations could prove disastrous.
The sheriff's department notes that Airsoft owners who are stopped by authorities should expect to be treated as if they have a real gun, until their gun is proven to be a replica.