This is an archived article and the information in the article may be outdated. Please look at the time stamp on the story to see when it was last updated.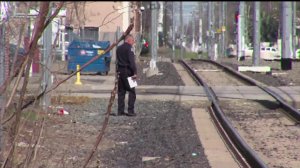 SACRAMENTO —
Sacramento Animal Control confirmed its ninth case of livestock mutilation over the course of a few months Wednesday when a bloody bag of headless chickens was discovered near 19th and W in Midtown.
Animal Care Services Director Gina Knepp told FOX40 the decapitated animals have been illegally dumped in the area more frequently. In the last week alone, there have been four similar incidents.
"Why would it suddenly stop? It just seems to be increasing and getting more and more elaborate as we move forward in this case," Knepp said.
"I ride public transit, and so I get off over there at 21st and walk down there all the time and I haven't seen anything," said neighbor Joanna Burgess.
Burgess is not alone. So far, no one has seen the person or persons leaving the animal carcasses in public places.
"We are looking at surveillance, that's all I want to say about that," Knepp said.
"Whoever is doing that I'd like to see them caught because that's really kind of a sick thing to happen around here," Burgess said.
FOX40 learned that Sacramento Police will not take part in the active investigation until a person of interest has been identified or more concrete leads have been generated. The case is currently under the watch of Animal Control.
"It's just as shocking every single time; it's frustrating. But we're doing the best we can. Got a lot of tips last night," Knepp said.