This is an archived article and the information in the article may be outdated. Please look at the time stamp on the story to see when it was last updated.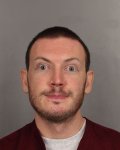 ARAPAHOE COUNTY, Colorado (CNN)-
Attorneys for Colorado movie theater shooting suspect James Holmes on Tuesday filed their intent to enter a plea of not guilty by reason of insanity on behalf of their client.
Holmes faces charges in the July 20, 2012, shooting spree that took the lives of 12 people and wounded dozens more at the premiere in Aurora of the Batman movie "The Dark Knight Rises."
Federal agents have said the 25-year-old former University of Colorado doctoral student planned the attack for months.
His trial is scheduled to begin next February. It is expected to last about four months.
Holmes had offered to plead guilty and spend the rest of his life behind bars if authorities would spare his life, but prosecutors in Arapahoe County announced a month ago they would seek the death penalty.
Previously, a judge entered a standard plea of not guilty for Holmes.
The-CNN-Wire/Atlanta/+1-404-827-WIRE(9473)
™ & ©2013 Cable News Network, Inc., a Time Warner Company. All rights reserved.