This is an archived article and the information in the article may be outdated. Please look at the time stamp on the story to see when it was last updated.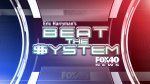 SACRAMENTO—
You work, you save, you wait – and it's not always enough.
Retirement savings are down an average of $117,000, according to a new survey by Ameriprise Financial.
The earlier you start saving, the more money you gain from compound interest – and the more time you have to ride out ups and downs in the market.
If time's not on your side – we still are – with these points of advice:
-If you haven't started saving, start.
Save the change in your pocket, the next raise you get, and anything you can spare. It doesn't matter if you start small, just start.
-Take advantage of tax savings, from 401K's to different kinds of IRA's.
You might need some expert advice to help you make the right choices. Higher risk can mean higher returns, but don't count on that to catch up your savings – high risk can also mean a higher chance of loss.
Those are just a few things to think about. For more information, head over to these sites-
http://www.smartmoney.com/retirement/planning/how-to-catch-up-on-retirement-savings-1304668044968/
http://money.usnews.com/money/blogs/On-Retirement/2013/04/10/catch-up-on-retirement-saving-after-50
http://www.kiplinger.com/article/retirement/T047-C000-S002-catch-up-on-your-retirement-savings.html