This is an archived article and the information in the article may be outdated. Please look at the time stamp on the story to see when it was last updated.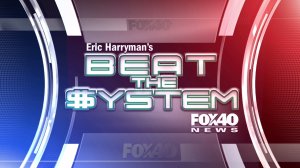 SACRAMENTO—
The point of our "Beat the System" segments is to help you save money and make smart choices.
So today, on the last day of July, we've got a list of what not to buy in August.
First: patio sets. These go on sale in early fall, so the longer you wait, the lower the price will go.
Next: a new TV. Prices have dropped lately for 55-inch HD screens. 32-inch TV prices will probably drop next, but not yet.
Finally: tablets. For the last two years, Amazon released a new Kindle Fire each September. Wait a month to see if they do it again. Any time a new model comes out, the older ones get cheaper.
What is august a good month to go shopping for?
Back to school items, swimwear, and even a barbeque grill.
You can find more money saving ideas online – http://money.msn.com/saving-money-tips/post–what-to-buy-and-what-not-to-buy-in-august.