This is an archived article and the information in the article may be outdated. Please look at the time stamp on the story to see when it was last updated.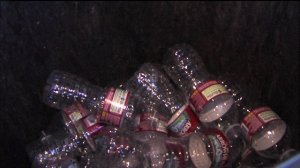 WOODLAND-
Do you have a bunch of empty beverage containers waiting to be recycled? Beverage company Honest Tea is willing to give you rewards like an iPad Mini or a Go Pro camera – if you have enough.
Honest Tea is stopping in our area May 9 and 10 as part of its "The Great Recycle Tour."
Some of the big rewards include an iPad Mini for 2,500 containers redeemed, a Sole bike for 2,000 containers, a Go Pro camera for 1,500 containers and a skateboard for 750 containers.
The tour will stop in Woodland and Davis on Friday, and El Dorado Hills and Roseville on Saturday.
For a complete list of locations and times, click here.