This is an archived article and the information in the article may be outdated. Please look at the time stamp on the story to see when it was last updated.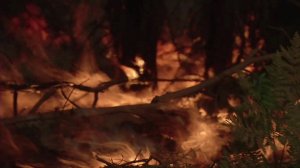 SHASTA COUNTY-
A body was discovered inside the perimeter of the Bully Fire, which has burned more than 10,000 acres since starting June 11.
Little is known about the victim, but investigators believe the death happened soon after the fire started.
The fire, which had burned 10,7000 acres by Thursday morning, was human caused, Cal Fire said. A Sacramento man was arrested just a few hours after the fire began.
Investigators say 37-year-old Freddie Smoke III, of Sacramento, caused the fire while driving a truck for a marijuana growing operation over dried grass. The exhaust apparently touched the dry grass and sparked the fire, Cal Fire said.
In the six days the fire has been burning, 18 buildings were destroyed and 13 people were injured. Another 68 structures are threatened.
The fire was 47 percent contained as of 8:30 a.m. Thursday.