This is an archived article and the information in the article may be outdated. Please look at the time stamp on the story to see when it was last updated.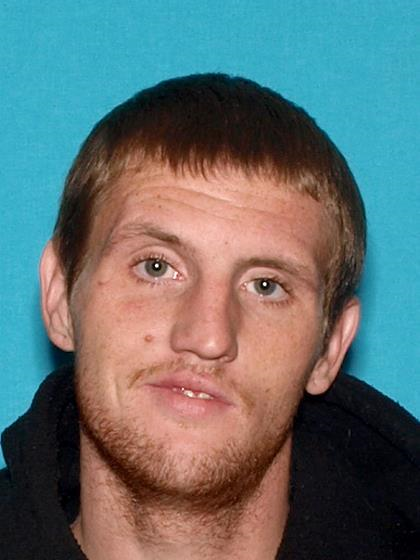 Update: The coroner has identified the remains as 26-year-old Jacob "Cheddar" Sutton-Bubeck. Sutton-Bubeck was reported missing by his brother on Feb. 10 and was last seen on Jan. 25. 
Detective Cory Brown reports they have not been able to determine when he was killed or buried. 
His family released the following statement Wednesday:
"Jacob Sutton-Bubeck aka "Cheddar" was an amazing person who would do anything to help anyone in need, even when he couldn't help himself. He loved his family, his niece and was the life of the party. He brought a smile to everybody, everywhere he went."
A GoFundMe page was created to help cover funeral expenses.
MODESTO — A case of remains found in a Modesto backyard has become a homicide investigation.
The Stanislaus County Sheriff's Department reports the body that was found in the backyard of a home on Santa Rita Avenue near Yosemite Boulevard Saturday is that of a man.
In a cluttered backyard, a freshly placed cross and candles marked the spot where a grisly discovery was made.
"It's very scary because you live in this neighborhood. It's a beautiful neighborhood, it's quiet," said neighbor Tony Morales.
Morales says his neighbor was burying a pet Saturday afternoon. When she began to dig she found a shoe and sock.
"Grabbed the sneaker, they found the person's foot," Morales told FOX40.
The man found was killed, according to the Stanislaus County Sheriff's Department, but investigators will not say how.
"That is information that we don't release due to the fact that it could help us to corroborate a witness story," said Stanislaus County Sheriff's Department spokesman Sgt. Tom Letras.
Letras said at this point, it's unclear when the body was buried there. The decomposition reveals it has been months since the man was killed.
"We still do not know who he is yet," Sgt. Letras explained. "We are working on identification."
A tenant said around a dozen people live in and around the home. She also told FOX40 she never went into the backyard and that any foul smells would have been masked by the plumbing issues they have had.
For many neighbors, it's clear something isn't right.
"It's horrible. It's just you don't expect that in your backyard," Morales said.
The sergeant says they have received a number of tips and they are asking the public to keep them coming. If you would like to leave an anonymous tip you may call Crime Stoppers.