This is an archived article and the information in the article may be outdated. Please look at the time stamp on the story to see when it was last updated.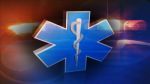 GREENWOOD-
The body of a teenager has been pulled from the American River northeast of Auburn.
The 15-year-old disappeared while swimming in the Middle Fork of the American River in the Sliger Mine Road area.
El Dorado County Sheriff's deputies, along with officers from Cal Fire and CHP searched the river for the teen Friday afternoon.
The teen, identified as Ronald Stewart from Garden Valley, was pulled from the water in the same area he was last seen. Lifesaving efforts were initiated, but they were unsuccessful.
Stewart's death is being investigated by the sheriff's office.
[googlemaps https://www.google.com/maps/embed?pb=!1m18!1m12!1m3!1d49654.52335155733!2d-120.91791002030385!3d38.93751321867902!2m3!1f0!2f0!3f0!3m2!1i1024!2i768!4f13.1!3m3!1m2!1s0x809b070d31eba1d3%3A0xecd3dc145d5112fe!2sSliger+Mine+Rd!5e0!3m2!1sen!2sus!4v1402698006873&w=600&h=450]