This is an archived article and the information in the article may be outdated. Please look at the time stamp on the story to see when it was last updated.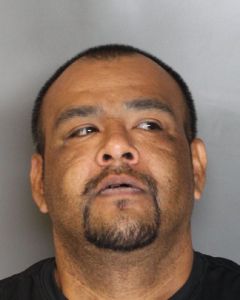 SACRAMENTO COUNTY—
Detectives have made an arrest in the murder of a woman found burned beyond recognition last week.
Robert Juan Enriquez, 38, was arrested Monday night on charges of domestic violence and murder, according to a release from the Sacramento County Sheriff's Department.
According to detectives, Enriquez had called authorities Sunday morning to report that his live-in girlfriend had not come home since Jan. 22.
Deputies were intrigued by the physical similarities between Enriquez' girlfriend and that of a person found burned near Snodgrass Slough on Jan. 23.
Earlier, detectives released an image of the woman's ring in hopes of identifying her, because her burn injuries were so disfiguring.
Read more: Neighbors identify woman killed by boyfriend, tell FOX40 about her relationship with Enriquez.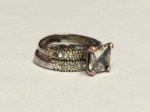 Detectives soon found inconsistencies in Enriquez' story, along with more similarities between his girlfriend and the body found.
Monday night, Enriquez was arrested in connection to the woman's murder. He is currently being held at Sacramento County Jail and is ineligible for bail.
Authorities are still investigating the circumstances surrounding the woman's death.
Deputies Release Photo of Dead Woman's Ring in Hopes of Identifying Victim
Neighbors Tell FOX40 about Woman Burned by Boyfriend