This is an archived article and the information in the article may be outdated. Please look at the time stamp on the story to see when it was last updated.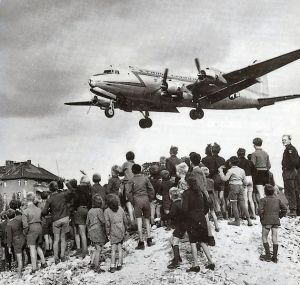 SACRAMENTO-
The California Capital Airshow announced Tuesday that it will celebrate the 65th anniversary of the Berlin Airlift, calling it the largest humanitarian aid effort in history.
From June 1948 to May 1949, the Soviet Union blocked Allies' access into Berlin, cutting off supply and aid runs into the war-torn city.
Air crews from the U.S. Air Force, the British Royal Air Force, the Royal Australian Air Force, the Royal Canadian Air Force, the Royal New Zealand Air Force and the South African Air Force had planes take off every six minutes for more than a year to drop supplies.
"The CCA team is excited to share this historical event with Sacramento, and celebrate the contributions of these unsung heroes," Darcy Brewer, executive director of the California Capital Airshow, said in a statement. "The courageous men and women you will meet at the 2013 Show are remarkable examples of those who could put the war behind them and selflessly save a city from starvation."
The airlift will be honored both days of the airshow, Oct. 5 and 6.
FOX40 is a proud sponsor of the California Capital Airshow.