This is an archived article and the information in the article may be outdated. Please look at the time stamp on the story to see when it was last updated.
(KTLA) — Authorities have released the names of three siblings who were killed when an out-of-control car hit a family as they walked on a sidewalk in Southern California over the weekend.
The San Bernardino County coroner's office identified the victims as 13-year-old Andrea Jaureguis, 17-year-old Jose Manuel Jaureguis and 20-year-old Angel Jaureguis. All three were residents of Bloomington, according to FOX40 sister station KTLA.
A Dodge Challenger was speeding eastbound on Slover Avenue near Locust Avenue in Bloomington about 8:35 p.m. Sunday when the driver apparently lost control, went onto the sidewalk and struck four pedestrians, according to a California Highway Patrol news release.
Three of the pedestrians were pronounced dead at the scene.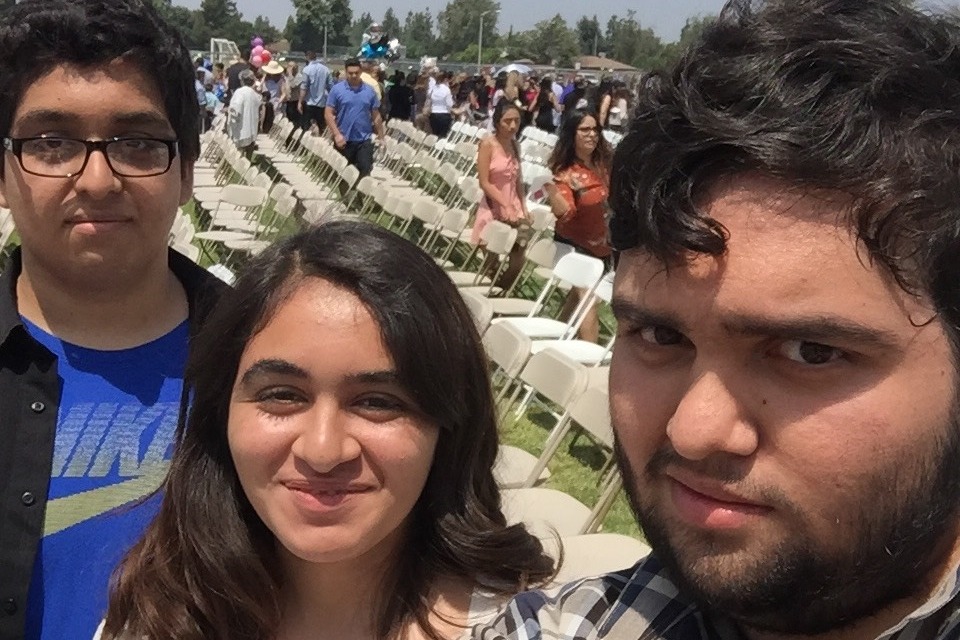 A GoFundMe page created on Monday identified the three victims as siblings and the only children in the family.
"Angel was going to be a junior in the Computer Engineering program at Cal Poly Pomona, his younger brother Jose Manuel wanted to follow in his footsteps, and their sister Andrea was set to start high school," the page read.
Their mother, Maria Luna Jauregui, was also injured in the crash, according to the fundraising page, which was set up to help the grieving family pay funeral costs.
She was hospitalized in unknown condition after the collision, authorities said. CHP described her only as a 49-year-old woman from Bloomington, and has not confirmed how the victims are related.
An area resident heard the crash and ran out of his house. He saw the victims severely injured and lying on the sidewalk.
"I ran over there to help, you know, if someone was in the car but nobody was in there, and then I turned to the left and I saw three bodies laying down," Lorenzo Cardenas said.
Cardenas told KTLA that he called 911 but it was too late for the young victims.
"The mom was crying she was, I mean can you imagine how she was, you know?" he said. "It was really bad; I never seen an accident so dramatic like that."
The driver was identified as 19-year-old Leonardo Bravo. He remained at the scene and was not arrested, authorities said.
"There were no arrests, but investigators are still looking at evidence and that could change later depending on what they find," CHP officer Brian Alvarez told the San Bernardino Sun.
Alcohol did not appear to be a factor in the deadly crash, the release stated. It was still unclear what caused the vehicle to veer out of control.
No additional details were immediately released.
Anyone with information about the crash is asked to call Officer Sandoval at the San Bernardino CHP Office by dialing 909-383-4247.