This is an archived article and the information in the article may be outdated. Please look at the time stamp on the story to see when it was last updated.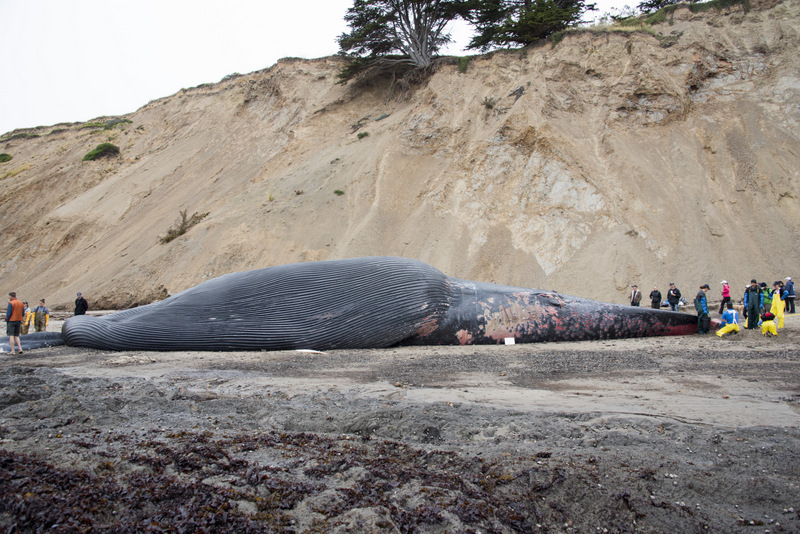 BOLINAS (AP) — Scientists who examined a blue whale that washed ashore in Northern California say it was hit by a ship.
A necropsy conducted on Saturday revealed the 79-foot-long (24-meter) whale had 10 broken ribs and 10 fractured vertebrae. Its skull also showed signs of trauma.
Laura Sherr at The Marine Mammal Center in Sausalito reports the female adult whale died of "blunt force trauma due to a boat strike."
The whale was discovered on Agate Beach in Bolinas, about 10 miles north of San Francisco, early Friday. Its body was mostly intact, which allowed researchers to take tissue samples and learn more about the endangered species.
Barbie Halaska, a biologist at the Marine Mammal Center in Sausalito, told the East Bay Times the whale can't be towed out to sea due to a nearby reef and will be left on the beach to decompose.
Sherr says the whale was first seen off California in 1999 and was spotted mainly around the Santa Barbara Channel. Around two to three years ago she was also seen with a calf.