This is an archived article and the information in the article may be outdated. Please look at the time stamp on the story to see when it was last updated.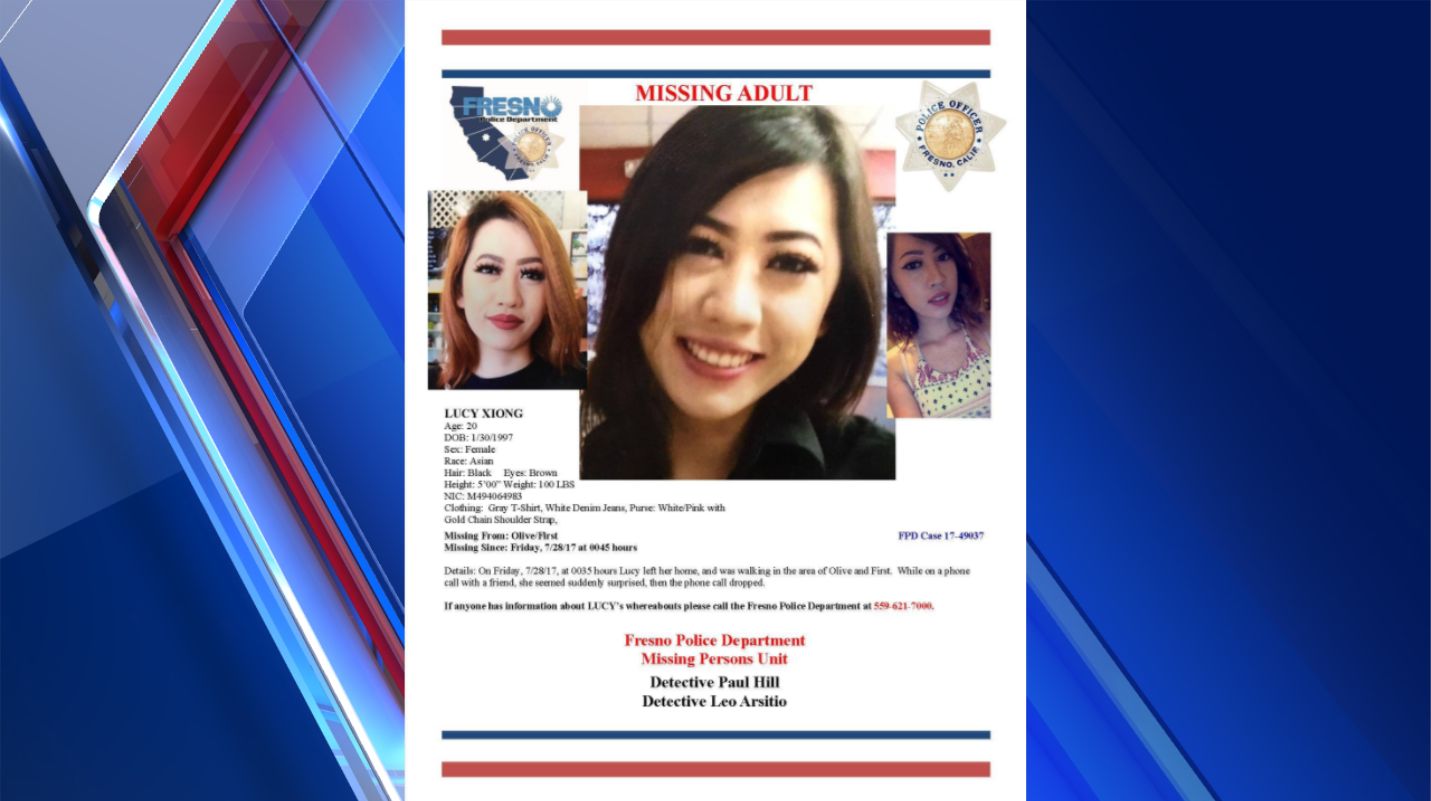 FRESNO (AP) — Police say they believe a body pulled from a Fresno canal is that of a missing 20-year-old woman who has been the subject of an 8-day search.
Police Chief Jerry Dyer told the Fresno Bee that while a positive identification has not made, the body matched the description of Lucy Xiong.
Xiong was last seen on July 28. Police said she left home after arguing with her mother and was on the phone with her boyfriend when she screamed and the call abruptly ended.
Dyer said as many of 40 detectives were involved in the investigation and searched Xiong's neighborhood, including her parent's home.
The area where body was spotted by a passerby on Saturday is about 1.5 miles from where Xiong was last seen.