This is an archived article and the information in the article may be outdated. Please look at the time stamp on the story to see when it was last updated.
FREMONT — Three Manteca residents, including two children, were killed Tuesday night in an accident on northbound I-880 in Fremont near Stevenson Boulevard around 9:30 p.m.
California Highway Patrol Officer Manuel Leal says that minutes before the crash several 911 callers reported a reckless, speeding driver on Interstate 880.
All together five cars crashed, including an SUV Noelle Johnson, 39, and two sisters were in. A relative told FOX40 Johnson's four kids and her boyfriend, Chris Limas, were also in the vehicle.
Loved ones say Johnson and Limas had taken the children to celebrate Johnson's 4-year-old's birthday at the San Francisco Zoo.
Johnson along with Limas' daughters, 14-year-old Christy and 9-year-old Brooke, were all ejected from the Escalade and sustained fatal injuries.
According to the California Highway Patrol, they did not appear to have been wearing their seat belts.
Johnson's boyfriend and children were all injured in the collision. The relative told FOX40 one of Johnson's kids is still in critical condition.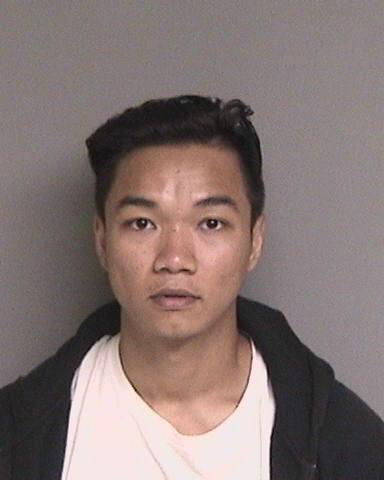 The CHP has arrested 21-year-old Dang Nguyen Hai Tran from San Jose. He is accused of driving while under the influence of marijuana. Tran, in custody at the Santa Rita jail, is set to appear in court on Thursday.
"I don't think he should have been driving. He took away somebody's life, a couple people's lives for something that he'll regret later on," said Cianna Fambrini, a friend of the sisters.
Flowers and stuffed animals were left at the Manteca home the sisters shared. The girls attended schools in the Manteca Unified School District. Students at Sierra High School held a moment of silence Wednesday for Christy.
Friends say they are devastated but they will always remember the tight-knit relationship the sisters shared.
"They fought a lot, I mean, every sibling does. They were close and it was cute," Fambrini said.
A horrific crash in Fremont has claimed the lives of 14-year-old Christy Limas and 9-year-old Brooke Limas, both of Manteca, per coroner's office. A 39-year-old woman, also from Manteca, has not been id'd. The Manteca Unified School district issued a statement about the girls. pic.twitter.com/jun7bTLCxB

— Kay Recede (@KayRecede) May 16, 2018
"You would never know that they were not her biological children," one friend said about Johnson's love for her boyfriend's children. "She was like a natural mom."
That friend of Johnson's didn't want to be identified, but she did want to share what made the mother of four so special.
"She wanted the kids to kind of grab life by the horns," the friend told FOX40. "It was like on a whim. 'We're gonna go to the reservoir and go fishing. We're gonna go hiking. We're going to go to the middle of nowhere and where there's nothing and go watch a meteor shower that was supposed to be happening.' She wanted them to have their life on the path that she'd just figured out in the last couple years."
A GoFundMe page was created to help the Limas family after the death of the two sisters.