This is an archived article and the information in the article may be outdated. Please look at the time stamp on the story to see when it was last updated.

BODEGA BAY — A Napa man was arrested by police Saturday on suspicion of kidnapping and sexually assaulting a 13-year-old girl.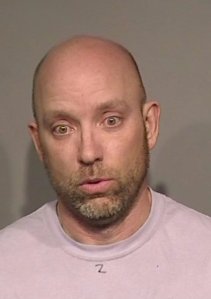 Timothy Marble, 50, was charged on suspicion of numerous counts of sexual acts with a minor, kidnapping and child abuse, according to Sgt. Spencer Crum of the Sonoma County Sheriff's Office.
Sonoma County Sheriff's deputies' first interaction with Marble was during a call he made to 911 around 5:40 a.m. Saturday. Marble claimed his passenger had jumped from their moving vehicle at South Harbour Way as they drove down Highway 1.
As deputies spoke with Marble about the incident, the 13-year-old passenger emerged from some nearby bushes, her body covered in road rash. She told deputies Marble had sexually assaulted her.
Marble was arrested at the scene and an ambulance took the girl to get treatment at a hospital. There she was reunited with her mother and interviewed by detectives.
In her interview with officials, Crum reports that the 13-year-old described how she had run away from her Napa home Thursday night following an argument with her mother.
Friday, around 3 a.m., the girl met Marble at a Shell gas station, where he offered to give her a ride in his red Chevy pickup. The two drove to the country and smoked marijuana together before Marble made sexual advances toward her.
When the girl refused Marble, he tied her to a tree and sexually assaulted her.
Over the course of 24 hours, the 50-year-old Napa man drove the girl around in his truck and sexually assaulted her two additional times.
He also used a syringe to inject the 13-year-old with methamphetamine and used a razor blade and a knife to cut her leg. Crum noted that detectives were later able to clearly see that Marble had also scratched his own name into the girl's skin.
Saturday, Marble drove the 13-year-old to Bodega Bay, where she jumped from his Chevy pickup as it drove down the highway. She ran into the bushes and didn't respond when he first called to her then threatened to kill her. That's when Marble called 911.
Marble is a convicted felon and has a long criminal history of drug charges. This was his first sexual assault offense.
He has been booked without bail into the Sonoma County Jail.