This is an archived article and the information in the article may be outdated. Please look at the time stamp on the story to see when it was last updated.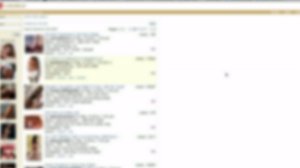 SAN FRANCISCO (CNN)-
The FBI on Wednesday shut down a website advertising children for prostitution — a move made as part of a broader crackdown on the sex trafficking of minors, law enforcement sources told CNN on condition of anonymity.
Federal agents closed myredbook.com in a raid in San Francisco. Two people were arrested on suspicion of operating the site, the sources said
The raid stems from a national child sex trafficking crackdown in which the FBI said it rescued 168 children and arrested 281 alleged pimps this month.
Some of the rescued children were identified through myredbook.com, one of the law enforcement sources said.
The FBI acknowledged an ongoing investigation, but would not provide specific information.
FOX40 has reported on myredbook.com earlier this year after it was linked to the high-profile murder case of a Cal Fire battalion chief's girlfriend.
Orville Fleming met his girlfriend, Sarah Douglas, on myredbook.com. Wednesday's raid is not connected to the Fleming case.
By Pamela Brown