This is an archived article and the information in the article may be outdated. Please look at the time stamp on the story to see when it was last updated.
STOCKTON-
A group of protesters gathered outside the California Health Care Facility in Stockton on Thursday.
They're asking a parole board to keep a Santa Cruz man convicted of murdering Greek Orthodox Priest John Karastamatis 30 years ago behind bars.
Father John is remembered as a charismatic leader and a man of the Santa Cruz community.
"Loving compassionate pillar, a true pillar of our community," George Petrousis, a family friend said of the late priest.
"As a very loving, compassionate, selfless human being," Irene Ramirez, Father John's niece told FOX40.
For the group, who came from all over California to Stockton's California Health Care Facility, reliving the way Father John died is heartbreaking. And having to wait to hear if Edward Bowman, the man convicted of his murder will walk free, was gut wrenching.
"It makes me anxious. It brings back a lot of bad memories. Any body who has to go through that I'm sure could understand," Ramirez said.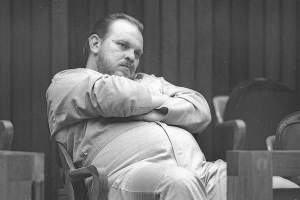 Bowman was convicted of stabbing and beating Father John to death in 1988. Father John found his volunteer secretary Anna Bowman and her husband Edward, burglarizing Prophet Elias Greek Orthodox Church in Santa Cruz, the church he helped open.
"Our little, little church in Santa Cruz so going to each of our homes and saying, 'O.K., I need your son in church on Sunday,'" Petrousis said.
Edward Bowman pleaded 'no contest' for first-degree murder. He escaped the death penalty but was sentenced to life in prison.
"It's reliving a lot of emotions," Petrousis explained.
That conviction hangs in the balance, under Governor Jerry Brown's administration, almost 2,000 inmates with life sentences have been released.
"He's got a good chance of getting his parole granted so it's making me feel anxious," Petrousis added.
Prior parole boards have denied Bowman's release from prison stating he showed lack of insight on the murder and posed a public threat.
His parole was once again denied Thursday.