This is an archived article and the information in the article may be outdated. Please look at the time stamp on the story to see when it was last updated.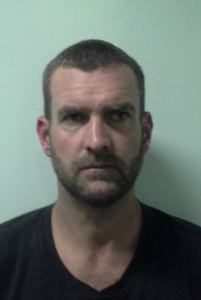 SONORA-
A man is accused of burglarizing a beauty supply store, after investigators found his phone left behind at the scene.
On Sunday, police were called to Bella's Lasting Impressions, who reported more than $1,500 worth of beauty supplies and makeup was stolen. It appears the suspect broke a window to get in, then cut themselves on the broken glass. The suspect also left behind a cell phone.
Officers searched the phone, after getting a search warrant, and determined it belonged to Brady Lassa. Lassa, 41, already had outstanding warrants for his arrest, ranging from felony burglary to probation violation.
Late Monday night, officers stopped Lassa because he was riding his bike without a headlight. He is now in jail facing several charges.
The blood collected at the beauty supply store is being tested against Lassa's.