This is an archived article and the information in the article may be outdated. Please look at the time stamp on the story to see when it was last updated.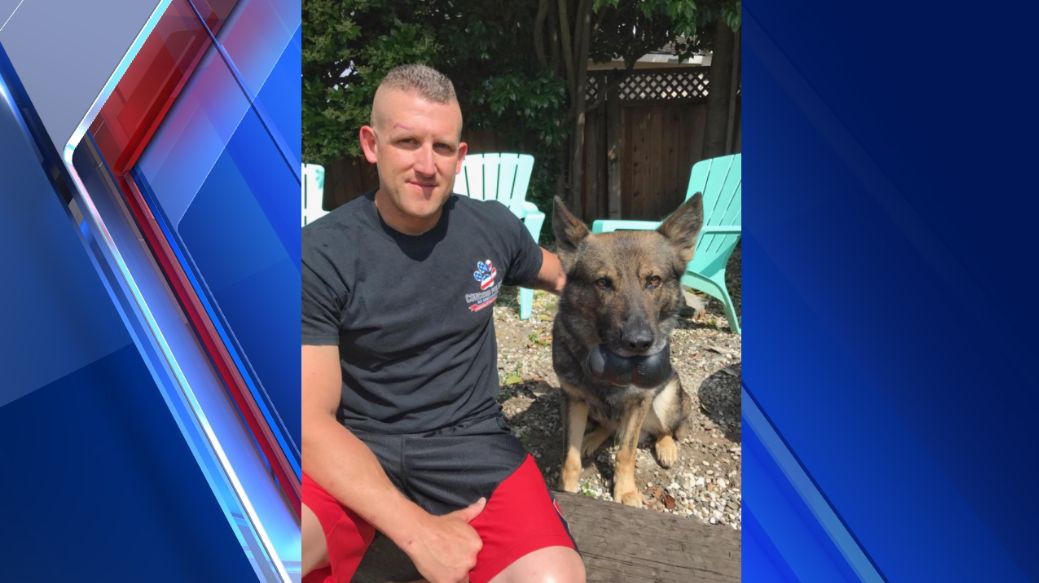 CONCORD — A Concord police officer came to the rescue of his fellow K9 officer early Saturday before a driver under the influence crashed into his patrol vehicle.
Concord police Officer Coniglio used quick thinking and reflexes, putting himself in harm's way when he realized his partner, K9 Hancock, could be killed by a truck barreling through a closed off crash scene.
The Concord Police Department was investigating a DUI collision around 2 a.m., and had closed off Meadow Lane near the intersection at Leland Way.
Coniglio was at the front of his patrol car with K9 Hancock inside when he heard a GMC truck speeding at the vehicle.
When Officer Coniglio knew the truck was going to crash into his car, he acted fast. He jumped behind the wheel and moved the patrol vehicle just 2 feet out of the path of the speeding truck before it hit the driver's side, according to the police department.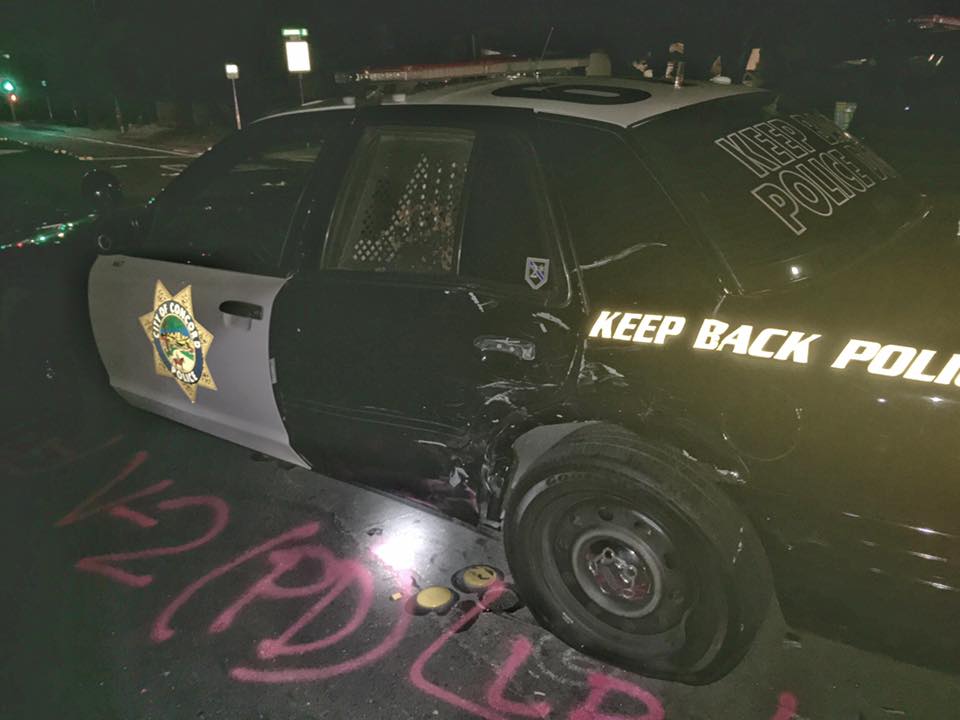 Both Coniglio and K9 Hancock were taken to hospitals with moderate injuries. They are now home and recovering.
The suspect was arrested on suspicion of DUI and treated for his injuries before being taken to the Martinez Detention Facility.