This is an archived article and the information in the article may be outdated. Please look at the time stamp on the story to see when it was last updated.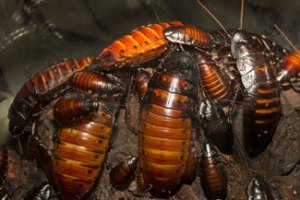 SAN FRANCISCO (AP) _ Feeling the sting of rejection? Itching to get even with an ex? The San Francisco Zoo is offering the burned and spurned masses the chance to "adopt" a hissing cockroach or giant scorpion in honor of their special ex-someone for Valentine's Day.
The zoo is highlighting two of its less-desirable inhabitants through the adopt-an-animal program that is usually used to raise money for the care of more cuddly or attractive creatures, such as penguins, lions and pandas. It has a Valentine's special comparing the creepy characteristics of Madagascar hissing cockroaches and the giant hairy scorpions native to the Southwest U.S. to the ways of heart-breaking mammals with two legs.
For $50, donors can adopt a scorpion and have the zoo send an email to the person who inspired the adoption. The same deal is available for the cockroach for $25.