This is an archived article and the information in the article may be outdated. Please look at the time stamp on the story to see when it was last updated.
SACRAMENTO-
A California lawmaker, State Senator Ben Hueso, D-San Diego, was observed driving the wrong way down a one-way street in downtown Sacramento early Friday morning, leading to his arrest for driving under the influence.
CHP tells FOX40 officers noticed the wrong-way driver on 15th Street near X Street around 2:30 Friday morning. They watched the car, which was a Ford Fusion registered to the State of California, make a u-turn to head in the correct direction.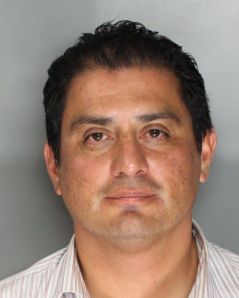 When officers pulled the driver over, they noticed signs the driver was under the influence. They then arrested him without incident.
The driver turned out to be Senator Hueso.
MORE: Hueso Latest Lawmaker Arrested this Year
Jail logs from Sacramento County list Hueso as being arrested for allegations of driving under the influence of alcohol and driving with a B.A. of .08 percent or more. His bail is set at $1,482 according to jail records.
He was booked into the jail around 3:30 a.m.
The senator was the only person in the car at the time of the arrest.
He attended the Latino Caucus dinner Thursday night at Il Fornaio.
Hueso has a court date to appear on these charges next week.
He has served in the California State Senate since March 2013. He also served in the State Assembly from 2010 to 2013. According to the biography on his official website.