This is an archived article and the information in the article may be outdated. Please look at the time stamp on the story to see when it was last updated.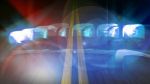 STOCKTON-
Construction and repair work will close some lanes and ramps along Interstate 5 in Stockton.
NORTHBOUND
The March Lane offramp  will close from 10 p.m. to 4 a.m. through Friday.
The onramp at Alpine Avenue will also close through Friday, from 8 p.m. to 5 a.m.
Tthe auxiliary lane between Alpine Avenue and March Lane will close from 8 p.m. to 6 a.m. through Friday.
SOUTHBOUND
From 8 p.m. to 5 a.m. through Friday, lanes from Hammer Lane to Country Club Boulevard will close. The lanes will close alternately to still allow for traffic.