This is an archived article and the information in the article may be outdated. Please look at the time stamp on the story to see when it was last updated.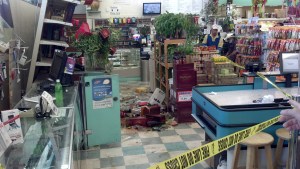 SACRAMENTO—
A car that crashed into the Welco Supermarket knocked over a high-end liquor display and sent one person to the hospital.
The crash happened just after 4 p.m. at the Fruitridge Boulevard store.
Inside, the wall of the store looks to have buckled. A high-end liquor display came crashing down.
One person from inside the store was taken to the hospital.