This is an archived article and the information in the article may be outdated. Please look at the time stamp on the story to see when it was last updated.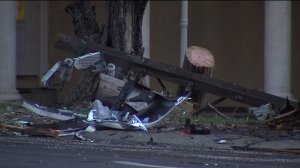 CITRUS HEIGHTS—
Authorities say that a crash near Madison and Mariposa avenues will have lanes closed until noon.
Apparently, a minivan crashed into a power pole near that intersection at some point before 5 a.m.
Citrus Heights Police say that westbound lane #3 will be closed until around noon. Although the other two lanes are open, police are encouraging people to avoid the area if at all possible.