This is an archived article and the information in the article may be outdated. Please look at the time stamp on the story to see when it was last updated.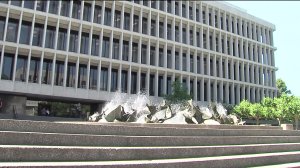 SACRAMENTO–
A Carmichael man received a sentence of 11 years and three months in prison Tuesday for distributing child pornography.
Ray Laurence Howes, 34, admitted to sending and receiving images of child pornography, as well as sexually molesting a seven-year-old on two different occasions, in a statement given to law enforcement.
The Sacramento Internet Crimes Against Children (ICAC), which investigates online child exploitation crimes, received a tip in Sept. 2012 that Howes had put child pornography onto his "cloud" storage. After obtaining a search warrant, the Sacramento ICAC made several more incriminating findings, including more photos of child pornography, non-pornographic photos of children taken by Howes at local schools and playgrounds, and sexually explicit chats on Yahoo! with individuals who were minors.
United States District Judge John A. Mendez, who sentenced Howes, remarked that "Every time you trade these images [of child pornography], there are victims."
The case was part of Project Safe Childhood, a nationwide program dating back to May 2006 created to fight the growing child pornography, sexual exploitation and abuse trend. U.S. Attorneys Kyle Reardon and Olusere Olowoyeye prosecuted the case. U.S. Attorney Benjamin B. Wagner made Tuesday's announcement.
Howes is also sentenced to 20 years of supervised release after his time in prison is up, and he will have to register as a sex offender under the Sex Offender Registration and Notification Act as well.
Ruben Dominguez filed this report.