This is an archived article and the information in the article may be outdated. Please look at the time stamp on the story to see when it was last updated.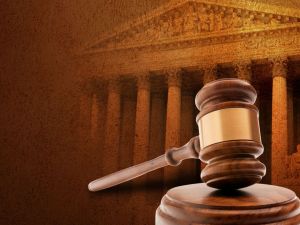 SACRAMENTO—
A Chicago-area man was convicted of trying to deal over 500 pounds of marijuana in Sacramento County, the D.A.'s office announced Wednesday.
According to a release from the office of United States Attorney Benjamin B. Wagner, William Brock, a 37-year-old Glen Ellyn resident, had been targeted by Illinois detectives under suspicion that he was distributing marijuana. Detectives were eventually led to a warehouse in North Highlands rented by Brock.
Detectives from Illinois came to California back in April 2012 and were able to put a tracking device on Brock's car. Brock found the device, though, and switched cars with a man named William Calvert.
Police stopped Calvert's van and found more than 200 pounds of marijuana packed and ready to hit the streets. Brock's warehouse was soon raided as well, where over 300 pounds of packaged marijuana was also found.
Back in Illinois, more processed marijuana were found at another warehouse and home used by Brock. Deputies also found $100,000 in cash and over $1 million worth of silver bullion and gold and silver coins.
Brock was found guilty of conspiracy to distribute marijuana and possession with intent to distribute marijuana Wednesday. He will face sentencing on Jan. 30.
Calvert had already pleaded guilty to a charge of conspiring to distribute at least 100 kilograms of marijuana. He'll face sentencing on Feb. 13.