This is an archived article and the information in the article may be outdated. Please look at the time stamp on the story to see when it was last updated.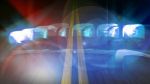 NORTH LAGUNA-
A child was rushed to the hospital after being struck by two vehicles Monday afternoon in the North Laguna area, police say.
The boy, 11, was walking with a friend when he was hit, police say. The friend was uninjured.
Officers say traffic is being diverted away from the intersection of Bruceville Road and Cosumnes River Boulevard, and that drivers should expect delays.
Though the investigation is continuing, traffic detectives say the child was hit by two vehicles. One stayed behind and the other, an older white van, fled the scene.