This is an archived article and the information in the article may be outdated. Please look at the time stamp on the story to see when it was last updated.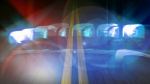 ROSEVILLE—
California Highway Patrol investigators are trying to find out why a man crashed his car along I-80 late Tuesday morning.
According to a media release from CHP, 63-year-old Robert Ellowitz was driving in his 2004 Volkswagen Beetle along eastbound I-80 when, right next to the Riverside Avenue exit, he started veering off to the right and onto the exit lanes.
Ellowitz looks to have lost control of his car, which started pinning clockwise. The car soon rear-ended a tree. Ellowitz, a Sacramento resident, was taken to the Sutter Roseville Medical Center but was later died from his injuries.
Investigators don't believe that drugs or alcohol were a factor in the crash.
Anyone with more information on what happened that day is asked to call Officer Lizz Dutton at (916) 338-6710.