This is an archived article and the information in the article may be outdated. Please look at the time stamp on the story to see when it was last updated.
FAIRFIELD -- A CHP officer's patrol car was hit by another vehicle on eastbound Interstate 80 in Fairfield Monday.
The officer was pulled over on the shoulder near the Red Top Road exit to help a woman with a flat tire, according to Officer William Parker. That's when a Mitsubishi Mirage slammed into the back of his patrol car.
The Fairfield Fire Department defined the crash as a "high speed" accident.
Images posted by the fire department show the front passenger side of the Mitsubishi pried open with the Jaws of Life.
— Fairfield Fire Dept. (@Fairfieldfire) April 30, 2018
Two men and one woman in the Mitsubishi, who were all family members, were hospitalized with moderate to major injuries. Parker says one of the passengers sustained "pretty serious" injuries.
The CHP reports the officer was hospitalized with minor to moderate injuries.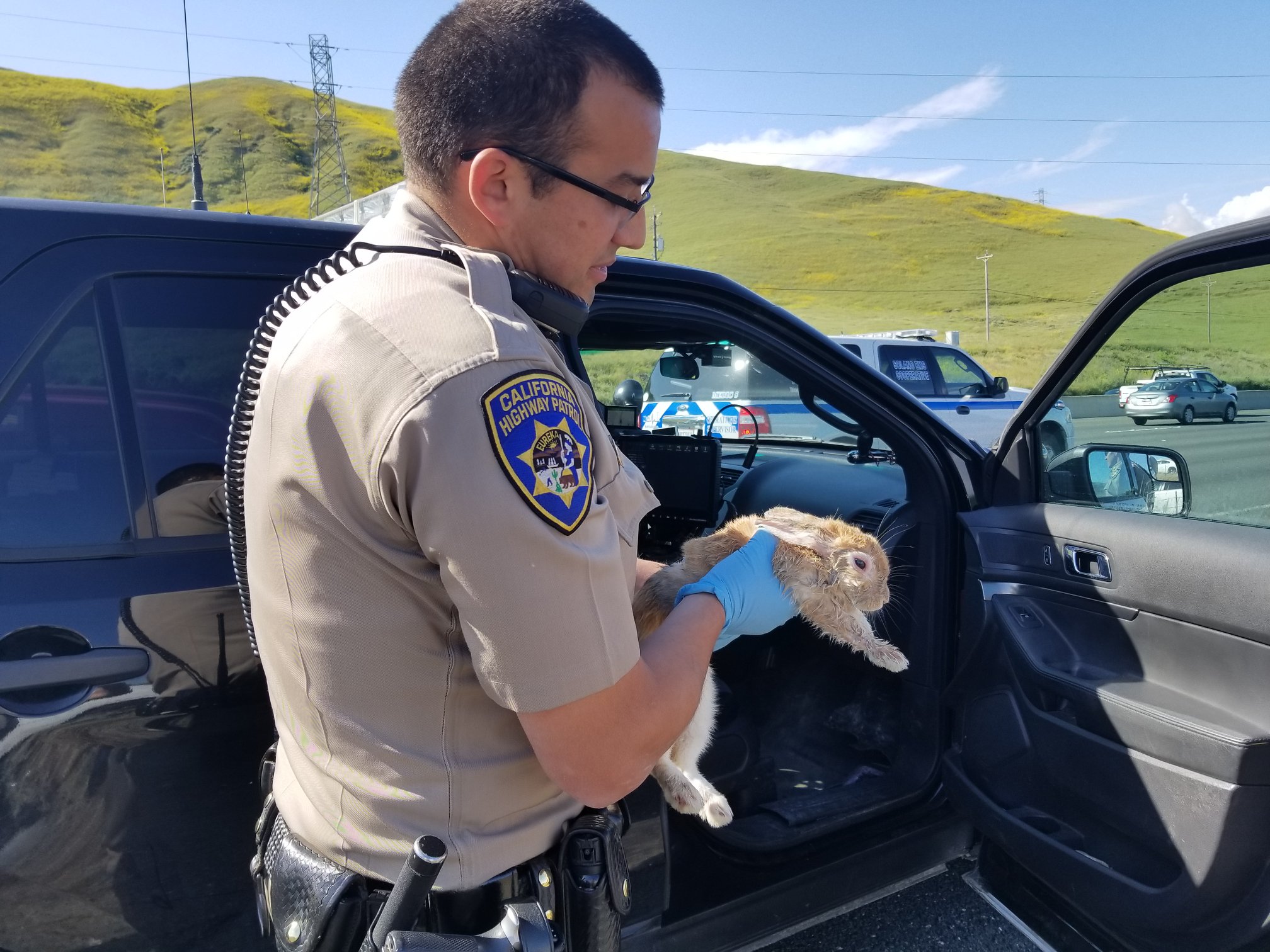 Officers also discovered a pet rabbit under the driver's seat in the Mitsubishi. It has been taken to its owner.
Traffic was backed up to Highway 37 hours after the crash.
CHP officials do not know if alcohol or drugs were factors in the crash.
Stay with FOX40 News for more updates.