This is an archived article and the information in the article may be outdated. Please look at the time stamp on the story to see when it was last updated.
CITRUS HEIGHTS –
Some Citrus Heights residents want city hall to stay on Fountain Square Drive.
The city is considering leasing the area to the Dignity Health medical group.
It's a proposal that Tom Scheeler is hoping to stop.
"Frankly, the city is willing to give up this site to attract that business on this site. We think there are other sites within Citrus Heights that can serve that need also," Scheeler said.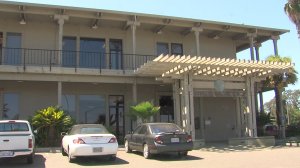 Dignity Health would potentially lease the city property for about $7 million over a 15-year period. That money, Scheeler says, would go toward building a new city hall on Antelope Road.
Residents fear the location would be sitting in a floodplain and in an area that's hard to access.
"There's nothing there. There's no sidewalks. There's no bus stops," Scheeler told FOX40.
Valerie Piotrowski is the CEO of the Citrus Heights Chamber of Commerce and supports building a new city hall.
She says it's the right thing to do to bring business to the city and the potential deal with Dignity Health it too big to give up.
"They have one of the most successful renowned health centers in the United States. That's a dream come true for a city like Citrus Heights – to have a partner like Dignity Health and have almost 200 professionals in that office building," Piotrowski said.