This is an archived article and the information in the article may be outdated. Please look at the time stamp on the story to see when it was last updated.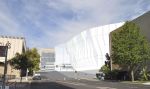 SACRAMENTO-
A petition effort to put Sacramento's subsidy for the new arena project to a public vote has been rejected by the city clerk, on the grounds some of the versions of the petitions did not comply with election code.
"Due to technical issues identified in the submitted petitions, I find the petition noncompliant with significant provisions of the California Elections Code and the Sacramento City Charter, and therefore insufficient to move forward," Shirley Concolino, Sacramento City Clerk said in a press release.
Friday morning, Concolino informed the group behind the petition she "found the signatures to be insufficient".
STOP, Sacramento Taxpayers Opposed to Pork, and another group, Voters for a Fair Arena Deal, had collected signatures to force a ballot vote for the city's portion of a subsidy for the new arena project downtown.
A STOP spokesman told FOX40 until they receive the official notice from the city clerk, they cannot determine what their next course of action will be.
Earlier this month, the Sacramento County Registrar certified that there were enough verified signatures on the petitions to qualify the measure for a ballot vote.
The petitions were then handed back to the Sacramento City Clerk to ensure they complied with other election rules.
The4000, a group representing the new downtown arena plan responded to Friday's decision by saying, "For STOP, this has never been about a vote and democracy; it has always been about tricking voters and stalling the arena with a two-part vote designed to blow up the project".
The4000 had filed a challenge earlier this month, saying there were issues with STOP's petition. They claimed there were different versions of the proposed ballot measure being shown to voters to sign.
At the time, STOP responded to the petition challenge by telling FOX40 "the pro-subsidy people are grasping at straws".
In the letter Concolino sent to STOP about her decision, she cited the different versions raising issues. In one instance, Concolino said even though the petition's signatures are valid, they were gathered before STOP officially filed their notice of intent with the city clerk's office.
In Friday's press release, the Concolino said the Sacramento City Charter requires the city clerk to make the final determination of the validity of petitions submitted to the city, and that there is no appeal process provided in the city charter.
Get Caught up on This Story:
Downtown Plaza Land Deal Excludes Macy's
Sacramento City Clerk Requests Full Count of STOP Petition
Arena Battle Could Head to Court