This is an archived article and the information in the article may be outdated. Please look at the time stamp on the story to see when it was last updated.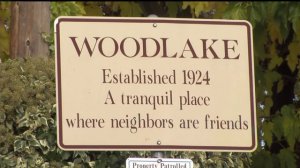 SACRAMENTO-
The Sacramento City Council voted unanimously Tuesday evening to move forward with a planned psychiatric hospital in the Woodlake neighborhood – something that isn't exactly popular among Woodlake residents.
Discussion about the project lasted through the evening. Many attendees from Woodlake walked out of the meeting before the actual vote took place.
Many neighbors in that area feel a mental hospital could threaten their safety.
"The only way that the patients are going to be able to get to light rail when they exit the hospital is right through our neighborhood," MacAulay said.
The hospital would sit along Expo Parkway, near Costco.
Representatives with Signature Health, the company behind the proposed facility, say the hospital is needed.
"It's very clear that if they do not have family or friends or somewhere to go, the facility will identify somewhere for them to go and will transport them to that facility," Signature Healthcare attorney Gregory Thatch said.
Steve Bunnell contributed to this report.