This is an archived article and the information in the article may be outdated. Please look at the time stamp on the story to see when it was last updated.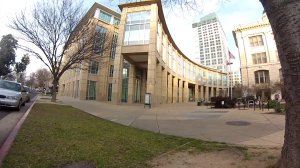 SACRAMENTO-
In an effort of balance the city's budget, the Sacramento City Council is considering putting 40 vacant city jobs on the chopping block.
Twenty-nine of those jobs would be in the Police Department.
"All of them happen to be vacant, so we're trying to minimize the impact on employees by not having layoffs, but it certainly will impact service levels if that's the route we have to go," Sacramento's Director of Finance Leyne Milstein said.
Milstein told FOX40 that those positions wouldn't have to be eliminated at all if police officers would pay their share of their pension costs, which is something other city employees do. Police say it's not that simple.
"We're already paid significantly less than agencies around us, and to take another large hit would make it so we're paid about three-fourths of what all the other police officers in the area make," said Dustin Smith, spokesperson for the Sacramento Police Officers Association.
There is hope, however. The city and the police union are negotiating a new contract, so the budget introduced at Tuesday's City Council meeting could change drastically.
"Honestly, I hope it gets changed because I really don't relish eliminating those 40 positions in the general fund," Milstein said.
Smith agrees.
"Both sides want to address the pension issue now, so by the time this negotiation session is dealt with the pension issue will be address in a way where everybody's happy," he said.