This is an archived article and the information in the article may be outdated. Please look at the time stamp on the story to see when it was last updated.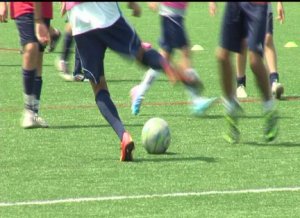 SACRAMENTO—
Perhaps as a further signal of the city's emergence from the economic downturn, free recreational classes cut over the past five years are being restored.
Registration for seven different sports programs and activities targeting kids, teens and seniors is now open. The programs were brought back in part thanks to the passage of Measure U from back in November.
Measure U raised the city's sales tax by a half-cent, helping the City of Sacramento's Parks and Recreation department get about $4.73 million a year.
If you're interested in signing up, head to this website for more information- http://www.cityofsacramento.org/parksandrecreation/measure-u.html