This is an archived article and the information in the article may be outdated. Please look at the time stamp on the story to see when it was last updated.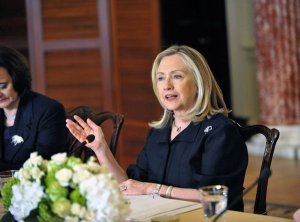 (LA Times) –
The State Department slammed former United Nations envoy John Bolton over his suggestion that Secretary of State Hillary Rodham Clinton falsely claimed a concussion to avoid a potentially embarrassing appearance before Congress to explain the deadly terrorist attack on the U.S. mission in Benghazi, Libya.
In an appearance on Fox News, Bolton said that Clinton's claim that she had fainted because of the flu, hitting her head and suffering a concussion, was what foreign service officers call a "diplomatic illness," intended to free a diplomat from an unpleasant duty.