This is an archived article and the information in the article may be outdated. Please look at the time stamp on the story to see when it was last updated.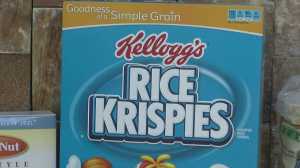 SACRAMENTO-Consumer Reports is reporting that 60 rice products it tested contained significant amounts of arsenic. Those products include baby cereal, breakfast cereals, rice cake, granola bars and rice cakes. It is recommending that people eat no more than two dry cups of rice per week to be safe.
Rice growers in California say more study is needed and are awaiting results of  arsenic tests being conducted by the FDA on a number of foods which will be released in the next few months.  But they say their product is healthy and safe. Jim Morris, a spokesman for the California Rice Commission, says that arsenic all around us in minute amounts.
"It's everywhere, it's in our air, our water, our soil and in many of our foods…We know of no illnesses related to arsenic with the consumption of rice in the United States," said Morris.
There are no safety standards for arsenic in foods, but the report says that a quarter cup of rice contains about the same amount of arsenic as the EPA safety limit in a liter of water.  It also says that brown rice has more arsenic in it than white rice because the brown rice hulls more of the cancer causing substance.
Morris notes that the EPA has determined that two other food groups are responsible for more arsenic ingested by humans, fruit and vegetables.
Fatima Banks was at the farmer's market in downtown Sacramento buying a Chinese rice dish.  She buys rice in bulk to feed her family and cooks it many different ways. She said the report will not influence her use of rice.
"Until I see people dropping dead because they're eating rice, we're going to continue eating rice," said Banks.
The California Rice Commission is not dismissing the report entirely.  They say more studies need to be made and they look forward  to the FDA's determination of the safety of arsenic in foods.